The Myth of the Ninja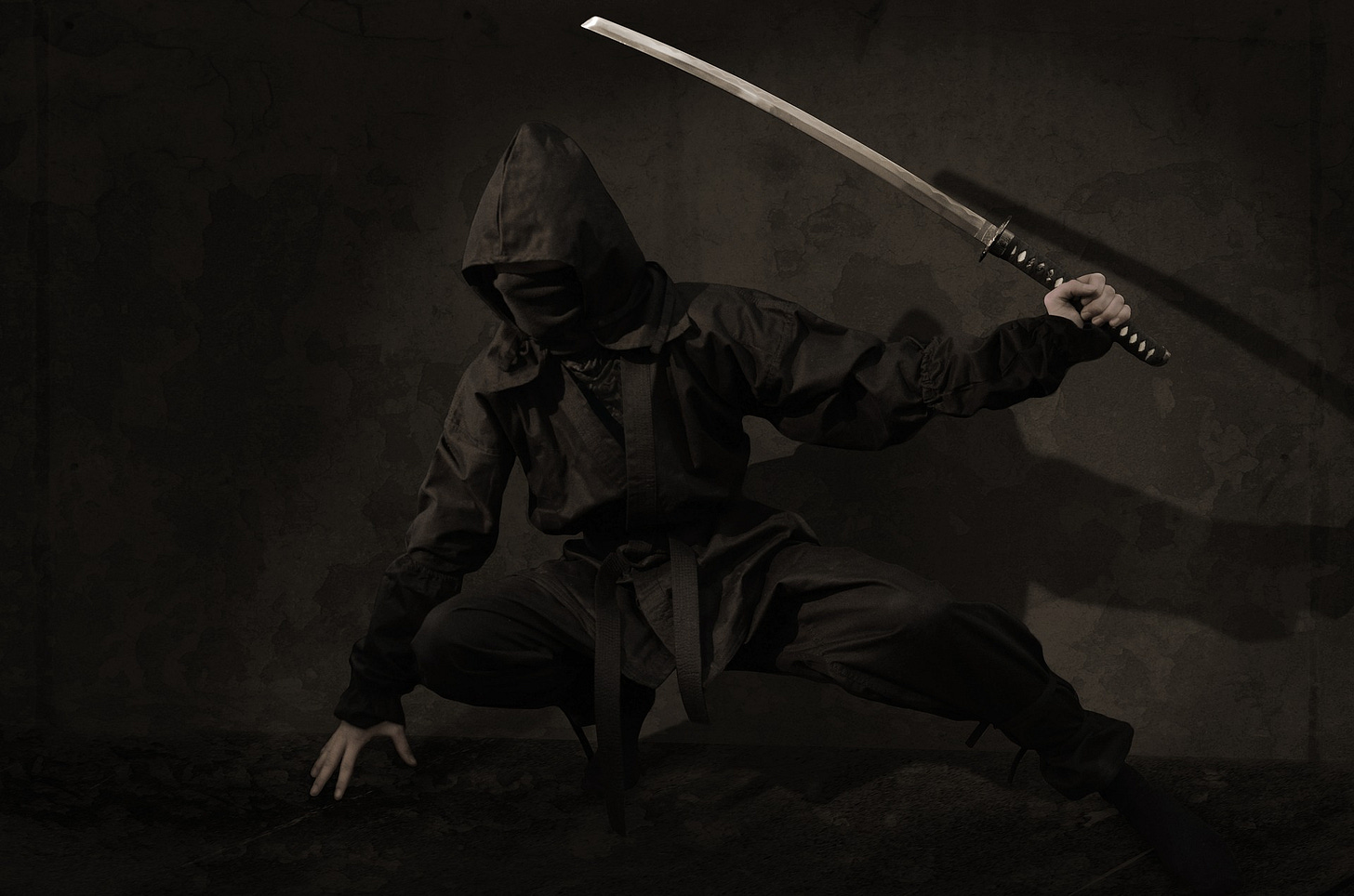 We all want someone who is a NINJA. Someone who can do everything and do it well. They can do project management, manage the clients, sound smart on the phone, run accounts and optimize them, do Facebook & Google & LinkedIn & native & whatever new thing you want to test, write copy and do creative… and they're masters at it all.
That person doesn't exist, and if you think you are that person, you're dead wrong.
Sure, you COULD do it all. CEOs tend to wear all the hats at the beginning. But they wear all these hats in spite of having to do everything, not because they're the only one who can. 
Eventually the smart CEO figures this out and decides that he needs to hire someone to do more of his job… except he's looking for someone who IS what he believes himself to be: a ninja who can do everything well. This is an easy way to be disappointed.
There are plenty of reasons for this. It's easy when you're successful at running a business, and doing all the necessary roles, to believe that you're just good at them and thus there should be someone who is even better.
Problem is, you're missing two things. One: you're not good at all of them, in fact you're straight up bad at some of them and you know this deep down, and Two: you're not going to find someone who is magically going to be good at doing everything you need done.
You might be tempted to offer high pay to scout these people out. Maybe you're looking for someone who has had all those roles before. Still, it's not going to solve the underlying issue, which is that every person has a limited amount of time and experience, and that everyone has different sets of talents and skills. You're not going to find someone who is good at it all. You might, though, find someone who is good enough at sales to convince you that they are. 
Beware of these people.
One: he can't do it all well, and he's deluded himself (and you) into believing he can, which lowers his overall reliability and believability as an employee;
Two: the business is less efficient when you stretch the person's ability to perform.
Granted, it's fair to say that you want a media buyer with some knowledge of sales funnels and ad copy. Okay, fine. Maybe that's where you want to start. But you don't want a media buyer who claims to be able to build out sales funnels, consult on offer positioning, write ad copy, create ad images and videos, do all the split testing required, and analyze all the data to improve overall campaign performance. If a media buyer was truly able to do all that, he'd be running a business.
Now, this doesn't mean you shouldn't give your employees work that's outside their comfort zone, or their range of competence. You should stretch what employees are able to do: that's how they grow. But you can't rely on someone who claims to be a jack of all trades (that includes yourself, Mr or Ms. CEO)
I'll be the first person to admit that I can't do it all, despite having been in many positions where I was expected to. From speaking with people who have worked with me, they think that I'm best at asking the right questions and teasing out underlying phenomena behind the results. I'm best at optimizing, analyzing, and strategizing based on these findings. I'm good at taking the raw information, comparing them to existing data, analyzing the trends, crafting principles to explain them, weighting them with a combination of evidence and other principles, and presenting them to clients. 
I'm a data and learnings guy. And I'm not perfect at this either; I'm wrong. A LOT.
I'm much less good at writing copy, designing creatives, managing accounts, building sales funnels, or coming up with product offer positioning. And yet, I still have found myself doing all of those things because those have been immediate needs.
The solution, then, is to hire for both character and skill. Don't look for people you trust that are lacking in skill just because you know they're willing to do whatever you ask. Look for people who are demonstrably good at what you need done.
And yes, there are some people with skill sets in multiple things. They are valuable at the beginning, but know that eventually, they're going to need to cede some responsibility to people who will be in specialist roles, wearing one or two hats.
You're wasting your time trying to develop a ninja, or trying to develop yourself into a ninja. Like I said: Founders wear many hats not because they want to, but because they're the only one to wear some of those hats. It's the reality of startup life, not a desirable outcome.
If you're a CEO and you're trying to hire your first people, figure out where your biggest time sucks are that are also key to generating revenue. Then find someone who is damn good at one of those things. Then, as your business grows and you can afford another person, hire it out. Repeat. If you're hiring the right things, your marginal revenue will grow as well, allowing you as the CEO to focus on the things that are making the most money.
And don't fall for a ninja.